About Me
Thank you for taking the time to stop by msjudysjones.com.  Excited you clicked and came on in. My intention is to create content with the business owner in mind to solve and address pressing business issues in today's market of business owners.  A start-up entrepreneur and a savvy business owner, who are growing their business online as well as offline. The goal is what I call time ownership. Doing what you want, when you want to, leading a life where you can be, do and have anything you or your family desire. Little about myself and with time we will build rapport and eventually a business relationship.
I'm a mother of one, grandmother of 5, Registered Nurse of 17 years. Currently, as a breakout entrepreneur. I'm assisting consumers in credit restoration. Developing new business owners in growing their credit restoration business, as well as, educating network marketers in lead generation and the art of attraction marketing.  My motto in the last few years are the words of Mahatma Gandhi.  "We find ourselves in the service of others." I found a higher purpose and version of myself in serving my patients.   The journey of service continues as I serve my clients as a business owner and entrepreneur.
Feel free to drop an email requesting topics to cover in the weekly blog posting. Your input and insights regarding your online business is an important contribution to an ongoing discussion of internet marketing. It's my great honor to take this journey with you.  Take the time and subscribe to the newsletter for updates.
THE TOP EARNER FRAMEWORK?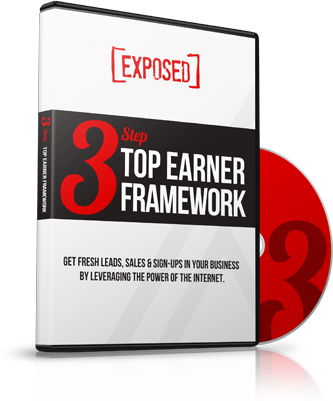 FINALLY Unlock the 3-Step Framework and Learn How to Get Fresh Leads, Sales & Sign-Ups in YOUR Business Leveraging the Power of the Internet.